Get In Touch
Excellence de l'éducation
Skills Development Center
Office 09- 2nd Floor -Sunset Mall,
Jumeirah Beach Road- Jumeirah3,
Dubai- United Arab Emirates.
Phone:
043430317
Fax:
043430316
Email:
info@excellence4education.com
Institutional Support for Schools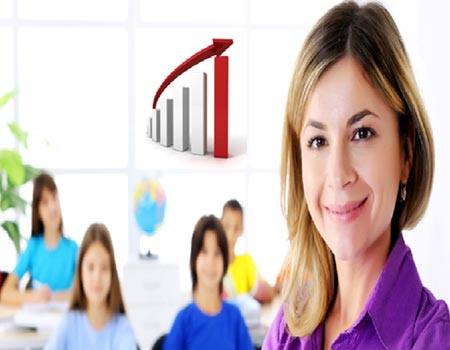 About the program
An integrated approach to improve overall school performance through scientific mechanisms and educational intervention tools. It includes:
1-
A cognitive and behavioral assessment for each student enrolled in the school in order to design a program of effective intervention in the classroom, two copies of the assessment report are issued and delivered to the school administration and the parents.
2-
An educational intervention program, conducted for 30 students facing learning difficulties (60 hours).
3-
An Educational Counselor, assigned for a defined weekly hours according to the initial agreement, to ensure the implementation of the program and assist parents.
4-
Professional development training for teachers and school staff (30 hours) in the fields of education sciences, especially intelligence development, behavior adjustment, school leadership, educational development and strategic planning.
Program Outcomes and Benefits:

For students



•

Cognitive skills development and behavior adjustment.


•

Enhancing self-esteem end the sense of responsibility.


•

Improving student academic achievement.

For parents



•

Providing assistance and training to parents for their educational role.


•

Supporting them to intervene efficiently in case of learning difficulties.


•

Supporting a constructive communication between parents and educational staff.

For school



•

Improving teaching and learning quality.


•

Enhancing school educational role in developing students' skills.


•

Upgrading the school rating by improving overall performance.